★ website content coordinator, sci-fi geek, caffeine enthusiast.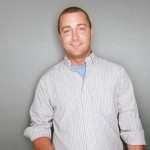 I've been a web content administrator for the last several years. There are always ways to make websites friendlier to users and more effective for their owners. It's my job to find those ways and make them reality.
When 140 characters don't suffice, I might try stringing together some coherent sentences on my blog.
In Denver, Colorado, USA, Terra, Sol System[?], as of April 2014.
(Originally from Milwaukee, Wisconsin.)